Advent, Advent, die Erde brennt ... Klimawache an der Fensterbank
12.12.20 18:00 – 18:00
auf deinem Fensterbrett
Diese Veranstaltung liegt in der Vergangenheit.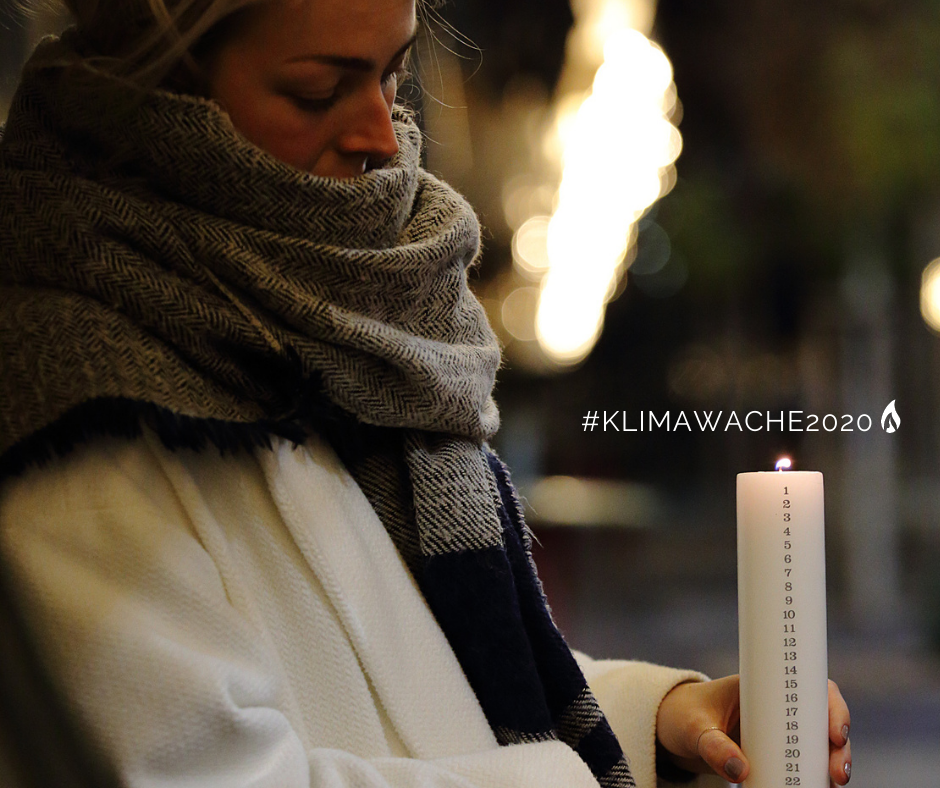 "As part of a Climate Watch on the Window Sill, candles placed on European window sills can send a signal for the climate and solidarity – everyone acting individually, yet all together, too. Under the hashtag #klimawache2020, everyone can share their own contributions through social media, resulting in an online sea of lights, in line with the motto of "lights out, light a candle".
The climate crisis has been pushed out of the spotlight of reports and discussions by COVID-19. All the more important, therefore, to raise awareness again. To this end, the Graz Natural History Museum, together with prominent partners and the wider population, is calling for a campaign throughout Austria, Climate Watch on the Window Sill, to take place from 6 pm on December 12th, the day on which the Paris Agreement on climate change was reached.
Anyone wishing to take part and send a signal should place a burning candle in their window for one hour or longer from 6 pm on December 12th and turn off the lights in the rooms inside. In order to make this communal climate watch on the window sill visible online, too, photos and videos can be shared on social media under the hashtag #klimawache2020."
https://museumsforfuture.org/e...
Zum Kalender hinzufügen
Teil von
Veranstaltet von
---
Bei unseren Veranstaltungen werden Fotos und Videos, darunter auch prominente Einzelaufnahmen, erstellt. Diese Verarbeiten wir nach ART 6 Abs 1 f) DSGVO. Wir schließen nicht aus, dass Film- und Fotoaufnahmen für die Nachbereitung von Veranstaltungen, Vorbereitung auf künftige Veranstaltungen, bezahlte Werbekampagnen oder andere Zwecke im Rahmen der Arbeit von Fridays For Future in Österreich verwendet werden.